Yukon Discovery Tour -6.5 HR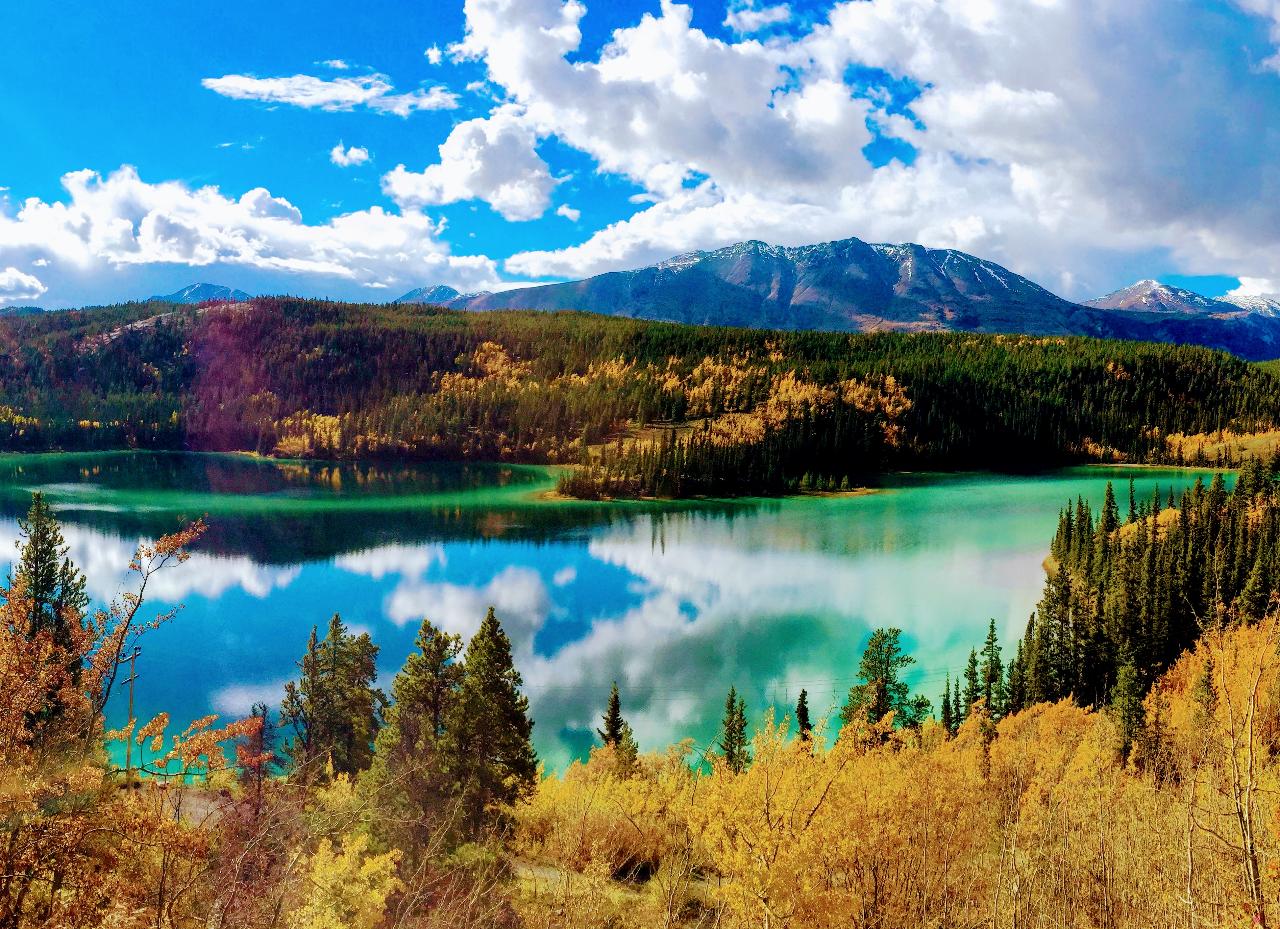 Durata: 390 Minute (aprox.)
Cod produs: PFZ8MO
Tour begins by climbing the mountainous Klondike Highway, driving by mini-bus, north to the US/Canadian border, paralleling the 1898 Gold Rush Trail to the White Pass summit at 3292 feet. Along the way view coastal rainforest, magnificent waterfalls, glaciers, and snow capped peaks. We make multiple stops at scenic views like Moore Creek bridge, Welcome to Alaska sign, Summit Lake and Tormented Valley.
Once in Canada, we journey through spectacular scenery of dramatic lakes encircled by mile-high mountains and the Northern Boreal forest wilderness. Stunning Tutshi and Tagish Lakes, the Welcome to the Yukon sign and Bove Island viewpoints are all great photo stops. In Carcross area, stand on the shores of historic Lake Bennett, see the "World's Smallest Desert" and marvel at the gorgeous green Emerald Lake. We watch for potential wildlife (including Bears, Moose, Caribou, Dall Sheep and Mountain Goats) all along our route. For lunch, we stop at Caribou Crossing where you'll see an educational wildlife gallery, featuring over 100 Yukon and Ice Age taxidermy animals, including the world's largest mounted polar bear. Also a Gold Rush and Canadian Mountie history displays. There is a Yukon gift shop for souvenirs. Lunch is delicious BBQ chicken, baked potato, coleslaw, homemade bun, coffee or tea, and yummy donuts. (Vegetarian/Vegan/Gluten Free option of lentil curry and rice available). You'll also visit the Sled Dog camp, where you can interact with the husky dogs and puppies!
You might also be interested in upgrading to include a dog cart ride with the Yukon Discovery and Sled Dog option.

Both the Yukon Discovery and Yukon Discovery & Sled Dog tour ride the same bus to Caribou Crossing so if some of your group want to upgrade to the dog sled ride, that is possible and you will travel together.


This tour is our most complete for an economical price. There is world class scenery around every turn that you'll never forget.

PASSPORTS REQUIRED. TOUR DURATION 6.5 hours, 140 MILES ROUNDTRIP DISTANCE.
777DISCOUNT PROMO CODE